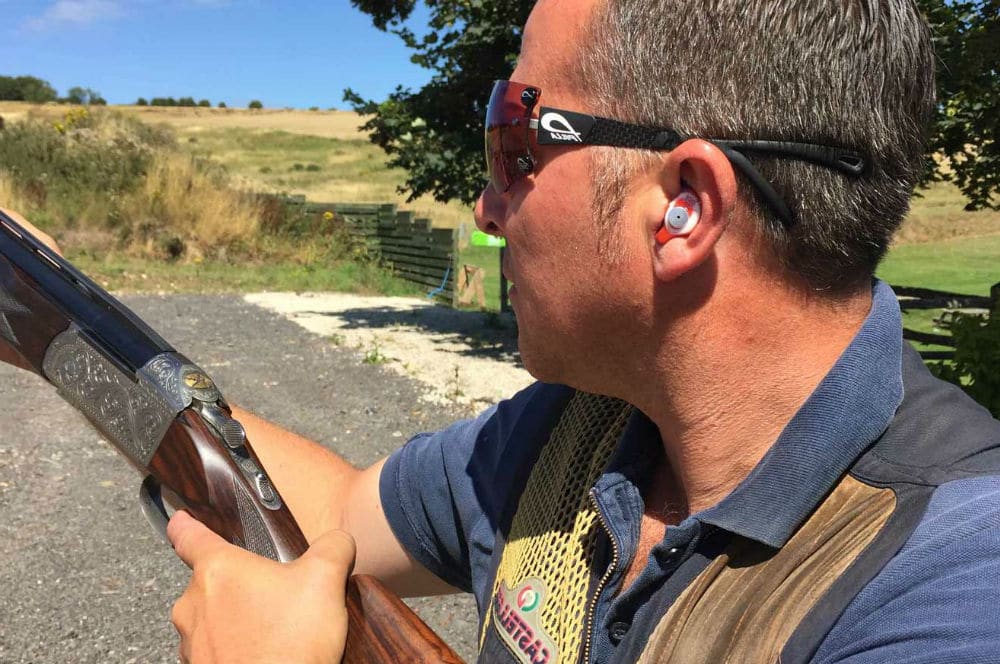 A shooting enthusiast's best friend may be his gun but the second most important thing that he should carry are protective devices for his hearing. The noise produced by gunshots goes way over the maximum threshold our ears can stand. Beyond this, your ears are prone to getting permanently damaged.
Ear plugs used for shooting are one of the go-to items of shooters because of its no non-sense ease of use. They are very lightweight and compact and the good ones really provide good protection for your ears. What most shooters love about ear plugs is the fact that when worn, it doesn't feel uncomfortable. It's like not wearing anything over your ears.
If buying your first ear plugs or replacement ones, it's vital to find the one that works for you. This is why here in this article, we have listed the ones favorite by shooters who frequent hunts and ranges.
There are different types of ear plugs for shooting. Each varies depending on the intended use, materials used, durability, etc. We will be listing different brands accordingly:

Comparison Chart
HEAROS Ultimate Softness Series Ear Plugs, Beige, 56 Pair
SureFire EP5 Sonic Defenders Max Full-Block Earplugs, triple flanged design, reusable, Black, Medium
Etymotic Research Music PRO High-Fidelity Electronic Noise-Reducing Earplugs (MP9-15) with High-Fidelity Protective Earplugs Frost
Best ​Ear Plugs For Shooting Reviews
1. ​Hearos Ultimate Softness Series Foam Earplugs
These are soft ear plugs made of foam and are disposable. The color is neutral so it gives an effect of being your second skin. Because of its softness and ability to form into the natural shape of your ears, it is comfortable to wear and would not feel as if there's something stuck inside.
These ear plugs may be good for shooting only if you are hunting and there are few periodic gunshots. This is because it is insufficient to block noises over 150 decibels, which is the range of most high caliber guns. It may also not be enough if there are a lot of other shooters in proximity who fire multiple rounds in only a matter of a few seconds' intervals.
What's to like about the ​Hearos Ultimate Softness Series Foam Earplugs
​Each pack, which costs less than ten dollars, contains 20 pairs of disposable ear plugs. Therefore, you are definitely getting your money's worth. It has an overall Noise Reduction Rating of 32 decibels and is effective at protecting your ears for noise over the normal 85-decibel threshold.
What's not to like about the ​Hearos Ultimate Softness Series Foam Earplugs
​Downside for the Hearos is that although it can be used for shooting, most people use it for sleeping because too much movement sometimes make it pop off the ear, which is good especially if you're hunting and always mobile to catch up with the game. Otherwise, it's comfortable and blocks noise well.
2. ​Surefire EP5 Sonic Defenders Max
This is a reusable ear plug that is made from durable and hypoallergenic polymer. It effectively squeezes inside the ear canal to block off unwanted noise that can be damaging to your ear. It has a Noise Reduction Rating of 26 decibels and is an excellent choice for industrial, tactical, and general applications.
It comes in three sizes, small, medium, and large and can be fit most adults. Make sure to get the right size for you so it won't be too tight that it will pop off the ear or too loose that it would not stay put in the ear for too long. The size is reinforced with a Durable Ear Lock by SureFire design conforms to the ear's natural shape to "lock" earplug in place.
What's to like about the ​Surefire EP5 Sonic Defenders Max
​This is one of the best ear plugs for shooting because it is designed to give maximum protection against continual noise levels. However, since it completely blocks noise, the wearer won't be able to hear ambient noise or conversations nearby. This is good if the wearer wants to focus on an immobile shooting target.
What's not to like about the ​Surefire EP5 Sonic Defenders Max
​However, when it comes to tracking game while hunting out in the woods, it may not be as effective as you'll want to hear the movements of the game. This won't be as effective if that is the case as these earplugs will make you rely on your sigh and immediate senses.
3. ​Etymotic Research Music Pro 9-15 Electronic Earplugs
Although intended for music use, this can be used for wearing it to shooting and hunting because it is effective at blocking noise that is deemed harmful to the ears. It is reusable and made from durable and hypoallergenic materials.
This type of ear plugs for shooting is electric, that's why it costs way more than the previous products listed here. Electric ear plugs are great for when you are with a bunch of other shooters in a hunting spree.
What's to like about the ​Etymotic Research Music Pro 9-15 Electronic Earplugs
An electronic ear plug allows you to hear ambient sounds, conversations, and movements because it comes with microphones that capture these low-level sound.
At the same time, it effectively protects the ears from very loud noise that is over the 85-decibel mark. Electronic ear plugs for shooting are effective if you want to be able to hear normally without having to give up protection.

What's not to like about the ​Etymotic Research Music Pro 9-15 Electronic Earplugs
​Only downside is that it is terribly expensive.
F.A.Q.
Why choose ear plugs for shooting?
Although ear plugs don't really give maximum protection to the ears when you go shooting compared to muffs, many people still opt for this because of the following reasons:
It is very lightweight. You can easily take it everywhere you go even if you're not going shooting. This means you can use it not only when you go for hunts or in the shooting range.
It is very comfortable to wear. Once you find the perfect size and shape for you, it would feel like you're not wearing anything, which is good is you are very sensitive.
Ear plugs also come with molded ones that is great if you want to have it shaped exactly as your ear canal. Unlike muffs, this type of ear plugs for shooting allow you to customize it for maximum comfort.
​Conclusion
​Whatever ear plug you choose from the choices above, you are doing yourself a great favor especially when you always take trips to hunts and ranges. You should take measures in protecting your hearing during these times because gunshot noise can cause heavy damage to your ears.
Remember, once your ears are damaged, there are no surgeries or any medical practice that can revert it back to the way it was, even if you have all the money in the world.
Don't miss out our article on the "​​What are the best Shooting Ear Protections?", for more ​​shooting ear protection choices.